Eighth International Workshop on
Verification and Program Transformation
Devoted to the great achievements of the research career of
Professor Alberto Pettorossi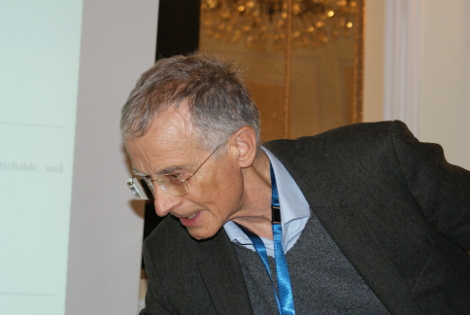 ---
The Eighth International Workshop on Verification and Program Transformation (VPT-2020) aims to bring together researchers working in two different areas, Verification and Program Transformation.
VPT 2020-will be an ETAPS-2020 Workshop, and held on April 25th and 26th, 2020, Dublin, Ireland.
The workshop will provide a forum where all interactions of the two fields can be presented and discussed.
Proceedings
The Proceedings of this Workshop have been published as EPTCS 320

The ETAPS conference and VPT workshop have been postponed.
The new conference and workshop dates will be announced later.

Contacts
Email:
Alexei Lisitsa, a.lisitsa@csc.liv.ac.uk
Andrei P. Nemytykh, nemytykh@math.botik.ru

Web: http://refal.botik.ru/vpt/vpt2019/
https://2019.programming-conference.org/track/vpt-2019-papers